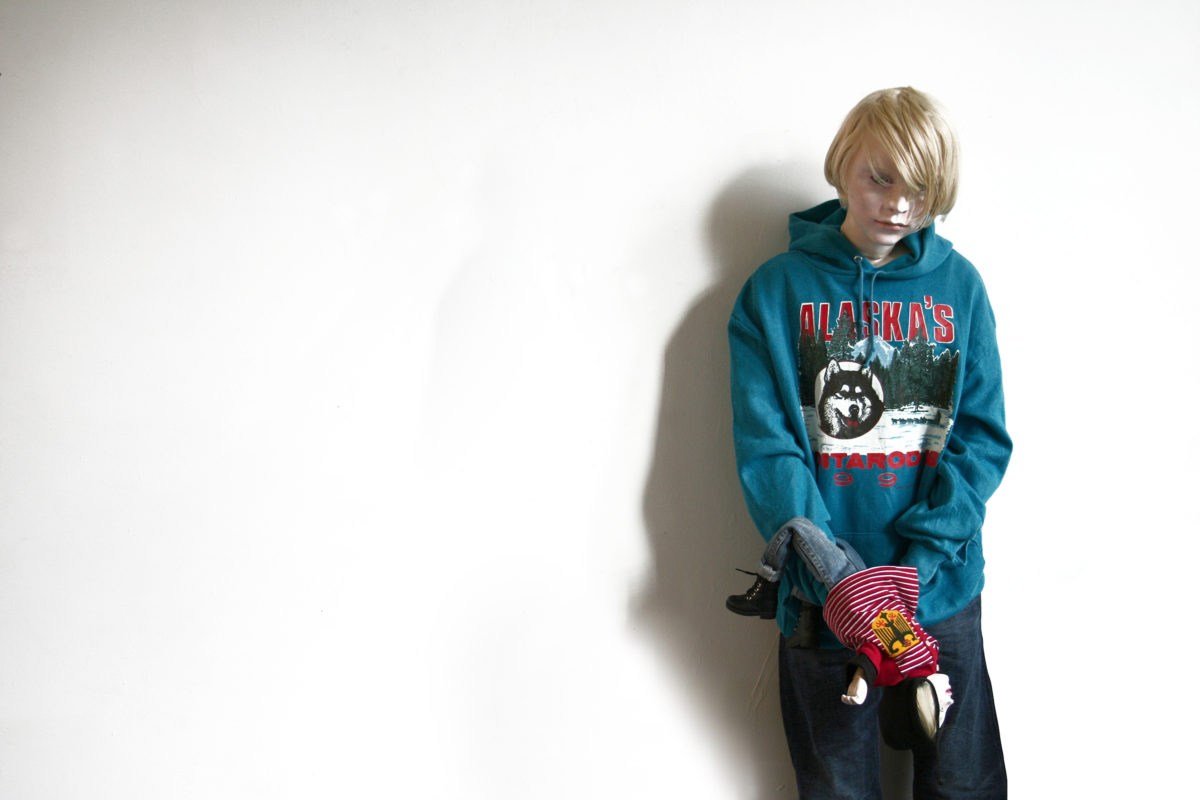 Previous
Next
Conception Gisèle Vienne
Text and dramaturgy Dennis Cooper
Voices Jonathan Capdevielle
Music Peter Rehberg & Stephen O'Malley
Light Patrick Riou
Dolls' conception and animations Raphaël Rubbens,
Dorothéa Vienne-Pollak, Nicolas Herlin (CLSFX) & Gisèle Vienne
Wall drawings' design Stephen O'Malley
Sound set-up Gérard d'Elia
Electronics and programming of the robots Nicolas Darrot
Translation from English-American to French by Laurence Viallet
Executive producer DACM
Coproducer Le Quartz – Scène nationale Brest // Le Parvis – Scène nationale de Tarbes-Pyrénées // Centre Pompidou, Paris
With the support of Passerelle Centre d'art contemporain, Brest // HARD HAT, Genève
With the support of Conseil Général de l'Isère
In 2011, Gisèle Vienne and Dennis Cooper created LAST SPRING: A Prequel, a theatrical installation articulated with LAST SPRING: (subtitle in progress) both part of a vast ongoing work entitled LAST SPRING. Both installations, conceived autonomously, will pave the way for the project's identity. It is therefore crucial to develop both branches right from the start, in order to establish the work's direction.
LAST SPRING: A Prequel stages a teenager performed by an animated ventriloquist doll who is engaged in a schizophrenic dialogue with a glove puppet. This teenager evokes our second project, LAST SPRING: (subtitle in progress), an indeterminate space that exists either in the past, present or future, depending on when the installation takes place.
In the installation LAST SPRING: A Prequel, the teenager obsessively tried to sketch the blueprint for the subsequent space, which is configured like a game. He also divulges the space's architecture through the very structure of the text he is uttering, and thus ends up trapped in his own dialogue. This phony smooth-talker covertly provides us with clues about the main thrust of the game, while overtly revealing the psychosis that grips him.
PREMIERE From March 15th to April 30th, 2011 at Passerelle Centre d'art contemporain, Brest
In the frame of the Festival Anticodes'11 organized by Le Quartz – Scène nationale de Brest